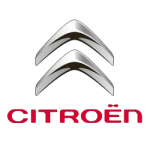 Citroen Leasing Offers from OVL Group Ltd
OVL Group Ltd have secured some of the best car leasing deals for Citroen.
Citroën is a major French automobile manufacturer, part of the PSA Peugeot Citroën group. Founded in 1919 by French industrialist André-Gustave Citroën (1878–1935), Citroën was the first mass-production car company outside the USA and pioneered the modern concept of creating a sales and services network that complements the motor car. Within eight years Citroën had become Europe's largest car manufacturer and the 4th largest in the world.
These popular Citroen models are all available from OVL at direct rates for personal and business car leasing and contract hire.
Don't see what you want?
Call now // 01491 615 500 for our best car leasing deal on any make or model.
Citroen C1 HATCHBACK 1.0 VTi Feel 3dr
Business Lease: £154.99 pcm +VAT
Personal Lease: £185.99 pcm inc VAT
The New Citroën C1 is a city car with dynamic lines, original styling and a chic, upbeat design. A modern car with urban style and easy handling with bags of personality, it's the ideal .... More
Based on Car Leasing over 36 months (3+35), 10,000 mpa
Call Now: 01491 615 500
Bluetooth
Air Conditioning
USB/Connectivity
Citroen C3 HATCHBACK 1.2 PureTech 82 Flair Nav 5dr
Business Lease: £149.99 pcm +VAT
Personal Lease: £179.99 pcm inc VAT
The unique shape of New C3 sets itself apart with a charismatic front face and generous curves which give it a powerful and energetic stance. Its smooth lines, its graphic signature and its colours make .... More
Based on Car Leasing over 36 months (3+35), 10000 mpa
Call Now: 01491 615 500
Navigation
Cruise Control
Alloy Wheels
Bluetooth
Air Conditioning
USB/Connectivity
Fog Lights
Citroen C4 CACTUS DIESEL HATCHBACK 1.6 BlueHDi Flair 5dr [non Start Stop]
Business Lease: £213.99 pcm +VAT
Personal Lease: £256.79 pcm inc VAT
The Citroen C4 Cactus has innovation, style and function in one striking, modern car. It is bold and original, combining incredible functionality with world first exclusive features. The Airbump® .... More
Based on Car Leasing over 36 months (3+35) 10,000 mpa
Call Now: 01491 615 500
Navigation
Cruise Control
Alloy Wheels
Bluetooth
Air Conditioning
USB/Connectivity
Fog Lights
DS DS 3 HATCHBACK 1.2 PureTech 82 Connected Chic 3dr
Business Lease: £139.99 pcm +VAT
Personal Lease: £167.99 pcm inc VAT
The New DS 3 has been given a look that's unmistakeably DS. Its bold new grille with chrome surround merges seamlessly into the headlamps. New DS 3 marks the debut of 'double wings' that encompass .... More
Based on Car Leasing over 36 months (3+35) 10,000mpa
Call Now: 01491 615 500
Navigation
Cruise Control
Alloy Wheels
Bluetooth
Air Conditioning
USB/Connectivity
Fog Lights
DS DS 3 HATCHBACK 1.2 PureTech Performance Line 3dr
Business Lease: £174.99 pcm +VAT
Personal Lease: £209.99 pcm inc VAT
The New DS 3 has been given a look that's unmistakeably DS. Its bold new grille with chrome surround merges seamlessly into the headlamps. New DS 3 marks the debut of 'double wings' that encompass .... More
Based on Car Leasing over 36 months (3+35), 10000 mpa
Call Now: 01491 615 500
Navigation
Cruise Control
Alloy Wheels
Bluetooth
Xenon Headlights
Air Conditioning
USB/Connectivity
Fog Lights
DS DS 4 DIESEL HATCHBACK 1.6 BlueHDi Elegance 5dr
Business Lease: £256.99 pcm +VAT
Personal Lease: £308.39 pcm inc VAT
New DS4 is a compact hatchback, characterised by its distinctive, purposeful shape. This elegantly cloaks a car that's rewarding to drive but still comfortable. Its luxurious interior is hand-built .... More
Based on Car Leasing over 36 Months (3+35) 10,000 miles per annum
Call Now: 01491 615 500
Navigation
Cruise Control
Alloy Wheels
Bluetooth
Climate Control
USB/Connectivity
Fog Lights
Citroen GRAND C4 PICASSO DIESEL ESTATE 1.6 BlueHDi Feel 5dr
Business Lease: £259.99 pcm +VAT
Personal Lease: £311.19 pcm inc VAT
New Citroën Grand C4 Picasso brings you the essence of Citroën design and technological innovation. You can see it in the bold dynamic lines and the unmistakable light signature both front and .... More
Based on Car Leasing over 36 months (3+35), 10,000 mpa
Call Now: 01491 615 500
Navigation
Cruise Control
Alloy Wheels
Bluetooth
USB/Connectivity
Fog Lights
Latest Deals
Land Rover
RANGE ROVER EVOQUE DIESEL HATCHBACK 2.0 eD4 SE 5dr 2WD
Business Lease:
£309.99
pcm
Personal Lease:
£372.99
pcm
Volkswagen
PASSAT DIESEL ESTATE 2.0 TDI SE Business 5dr
Business Lease:
£252.99
pcm
Personal Lease:
£303.59
pcm
Mercedes-Benz
GLC DIESEL ESTATE GLC 220d 4Matic AMG Line 5dr 9G-Tronic
Business Lease:
£347.99
pcm
Personal Lease:
£417.99
pcm
Mitsubishi
OUTLANDER ESTATE 2.0 PHEV Juro 5dr Auto
Business Lease:
£329.99
pcm
Personal Lease:
£395.99
pcm