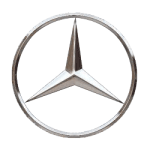 Mercedes-Benz Leasing Offers from OVL Group Ltd
OVL Group Ltd have secured some of the best car leasing deals for Mercedes-Benz.
Mercedes-Benz is a division of the German manufacturer Daimler AG, and the brand is used for automobiles, buses, coaches, and trucks. The name first appeared in 1926 under Daimler-Benz but traces its origins to Daimler's 1901 Mercedes and to Karl Benz's 1886 Benz Patent Motorwagen, widely regarded as the first automobile.
When the new CLS-Class launched in March 2011, it marked a new era of beautiful design for Mercedes-Benz cars. The new C-Class Coupé, SLK and SLS AMG Roadster, also launched earlier this year, spearhead a new generation of innovation. These popular Mercedes models are all available from OVL at direct rates for personal and business car leasing and contract hire.
Don't see what you want?
Call now // 01491 615 500 for our best car leasing deal on any make or model.
Mercedes-Benz A CLASS DIESEL HATCHBACK A180d AMG Line 5dr
Business Lease: £236.99 pcm +VAT
Personal Lease: £284.99 pcm inc VAT
The new generation Mercedes-Benz A is a new breed of compact car. For a powerful look, the AMG Line comes with AMG bodystyling a diamond radiator grille with pins in chrome and a silver louvre with .... More
Automatic model also available
Based on Car Leasing over 36 months (3+35) 10,000mpa
Call Now: 01491 615 500
Cruise Control
Leather Interior
Alloy Wheels
Bluetooth
Climate Control
USB/Connectivity
Mercedes-Benz A CLASS DIESEL HATCHBACK A200d Sport 5dr Auto
Business Lease: £239.99 pcm +VAT
Personal Lease: £287.99 pcm inc VAT
The new generation Mercedes-Benz A is a new breed of compact car. The dramatic, scooped out air intakes in the front apron, the feature line running through the headlamps and sweeping back towards .... More
Based on Car Leasing over 36 months (3+35), 10,000 mpa
Call Now: 01491 615 500
Cruise Control
Leather Interior
Alloy Wheels
Bluetooth
Air Conditioning
USB/Connectivity
Mercedes-Benz C CLASS DIESEL COUPE C220d AMG Line 2dr Auto
Business Lease: £365.99 pcm +VAT
Personal Lease: £439.19 pcm inc VAT
The new C-Class Coupé combines sinuous power with sensuous lines and surfaces. Diesel engine models are equipped with new 9G TRONIC automatic transmission, a nine speed set up designed to maximise .... More
Based on Car Leasing over 36 months (3+35) 10,000 mpa
Call Now: 01491 615 500
Navigation
Cruise Control
Bluetooth
Climate Control
Heated Seats
USB/Connectivity
Mercedes-Benz C CLASS DIESEL SALOON C220d AMG Line 4dr 9G-Tronic
Business Lease: £310.99 pcm +VAT
Personal Lease: £373.99 pcm inc VAT
Eye-catching looks, innovative technology, extraordinary comfort and remarkable efficiency, the Mercedes C-Class Saloon combines all these and more to provide an exceptional driving experience. .... More
Based on Car Leasing over 36 months (3+35) 10,000mpa
Call Now: 01491 615 500
Navigation
Cruise Control
Alloy Wheels
Bluetooth
Climate Control
Heated Seats
USB/Connectivity
Mercedes-Benz CLA CLASS DIESEL COUPE CLA 220d Sport 4dr Tip Auto
Business Lease: £289.99 pcm +VAT
Personal Lease: £347.99 pcm inc VAT
Combining head-turning coupé styling with the practicality of a compact saloon, the Mercedes CLA represents a landmark in automotive design. Exterior design is simply breathtaking, from the .... More
Based on Car leasing over 36 Months (3+35) 10,000
Call Now: 01491 615 500
Cruise Control
Leather Interior
Alloy Wheels
Bluetooth
Climate Control
USB/Connectivity
Mercedes-Benz CLA CLASS SHOOTING BRAKE SPECIAL EDITION CLA 200d WhiteArt 5dr
Business Lease: £269.99 pcm +VAT
Personal Lease: £323.99 pcm inc VAT
The CLA Shooting Brake embodies the best of two worlds, the sportiness of a Coupè with the spaciousness of an Estate. Combining head-turning styling with the practicality of an estate, the .... More
Based on Car Leasing over 36 months (3+35) 10,000 mpa
Call Now: 01491 615 500
Cruise Control
Leather Interior
Alloy Wheels
Bluetooth
Climate Control
USB/Connectivity
Fog Lights
Mercedes-Benz E CLASS DIESEL COUPE E220d AMG Line 2dr 9G-Tronic
Business Lease: £415.99 pcm +VAT
Personal Lease: £499.99 pcm inc VAT
From the snarling front end to the sweeping profile and muscular haunches, this is Mercedes-Benz E-Class Coupé styling at its most dynamic. From any angle, in full flow or standing still, the E-Class .... More
Based on Car Leasing over 36 months (3+35) 10,000mpa
Call Now: 01491 615 500
Navigation
Cruise Control
Leather Interior
Alloy Wheels
Bluetooth
Heated Seats
USB/Connectivity
Mercedes-Benz E CLASS DIESEL ESTATE E220d AMG Line 5dr 9G-Tronic auto
Business Lease: £348.99 pcm +VAT
Personal Lease: £418.79 pcm inc VAT
Extending its position at the top of the class, the new Mercedes E Class Estate raises the bar when it comes to space. Boasting cargo volume of up to 1,820 litres depending on seat configuration, whilst .... More
Based on Car Leasing over 36 months (3+35) 10,000mpa
Call Now: 01491 615 500
Navigation
Cruise Control
Leather Interior
Alloy Wheels
Bluetooth
Climate Control
Heated Seats
USB/Connectivity
Mercedes-Benz E CLASS DIESEL SALOON E220d AMG Line 4dr 9G-Tronic
Business Lease: £319.99 pcm +VAT
Personal Lease: £383.99 pcm inc VAT
The new E-Class Saloon is engineered to deliver more comfort, more efficiency and a more connected drive than ever before. The confidently styled exterior merges elegant proportions with dramatic .... More
Based on Car Leasing over 36 Months (3+35) 10,000 miles per annum
Call Now: 01491 615 500
Cruise Control
Leather Interior
Alloy Wheels
Bluetooth
Climate Control
Heated Seats
USB/Connectivity
Mercedes-Benz GLA CLASS DIESEL HATCHBACK GLA 200d AMG Line 5dr Auto
Business Lease: £272.99 pcm +VAT
Personal Lease: £327.99 pcm inc VAT
The Mercedes-Benz GLA conquers the road with style, functionality and exhilarating technology – from the chrome-style front apron and the 18" alloy wheels to the twin-pipe exhaust system with .... More
Based on Car Leasing over 36 months (3+35) 10,000 mpa
Call Now: 01491 615 500
Cruise Control
Leather Interior
Alloy Wheels
Bluetooth
Climate Control
USB/Connectivity
Mercedes-Benz GLC DIESEL ESTATE GLC 220d 4Matic SE 5dr Auto
Business Lease: £314.99 pcm +VAT
Personal Lease: £377.99 pcm inc VAT
The GLC is the first ever mid-sized SUV for the UK market from Mercedes-Benz. A remarkable vehicle, it boasts the muscular looks and capabilities of a 4x4, yet it handles with finesse and agility. The .... More
Based on Car Leasing over 36 Months (3+35) 10,000 miles per annum
Call Now: 01491 615 500
Cruise Control
Leather Interior
Alloy Wheels
Bluetooth
Climate Control
USB/Connectivity
Mercedes-Benz GLE DIESEL ESTATE GLE 250d 4Matic Sport 5dr 9G-Tronic
Business Lease: £469.99 pcm +VAT
Personal Lease: £563.99 pcm inc VAT
Muscular and imposing, the new Mercedes GLE boasts head-turning looks to match its impressive performance. Striking design elements include substantial air intakes, wraparound LED headlamps and power .... More
Based on Car Leasing over 36 months (3+35) 10,000 mpa
Call Now: 01491 615 500
Navigation
Cruise Control
Leather Interior
Alloy Wheels
Bluetooth
Xenon Headlights
Climate Control
Heated Seats
USB/Connectivity
Latest Deals
MINI
COUNTRYMAN DIESEL HATCHBACK 2.0 Cooper D 5dr [Chili Pack]
Business Lease:
£206.99
pcm
Personal Lease:
£248.39
pcm
Audi
A4 SALOON 1.4T FSI S Line 4dr [Leather/Alc]
Business Lease:
£209.99
pcm
Personal Lease:
£251.99
pcm
BMW
3 SERIES SALOON 320i Sport 4dr
Business Lease:
£239.99
pcm
Personal Lease:
£287.99
pcm
SEAT
LEON HATCHBACK 1.4 EcoTSI 150 FR Technology 5dr
Business Lease:
£179.99
pcm
Personal Lease:
£217.99
pcm