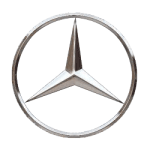 Mercedes-Benz Contract Hire Offers from OVL Group Ltd
OVL Group Ltd have secured some of the best contract hire deals for Mercedes-Benz.
Mercedes-Benz is a division of the German manufacturer Daimler AG, and the brand is used for automobiles, buses, coaches, and trucks. The name first appeared in 1926 under Daimler-Benz but traces its origins to Daimler's 1901 Mercedes and to Karl Benz's 1886 Benz Patent Motorwagen, widely regarded as the first automobile.
When the new CLS-Class launched in March 2011, it marked a new era of beautiful design for Mercedes-Benz cars. The new C-Class Coupé, SLK and SLS AMG Roadster, also launched earlier this year, spearhead a new generation of innovation. These popular Mercedes models are all available from OVL at direct rates for personal and business car leasing and contract hire.
Don't see what you want?
Call now // 01491 615 500 for our best contract hire deal on any make or model.
Or click here for the Van & Commercials Contract Hire Quick Quote Form.
Mercedes-Benz CITAN LONG DIESEL 109CDI Van
Business Contract Hire: £164.99 pcm
The new range of Citan vans are small but tough commercial vans that are made for the demands of working life whilst providing a comfortable working environment. The Panel Van is available in three body .... More
Based on Van Leasing over 48 months (6+47) 10,000 mpa
Call Now: 01491 615 500
Mercedes-Benz SPRINTER 311CDI SHORT DIESEL 3.5t Van
Business Contract Hire: £309.99 pcm
Mercedes is one of the world's premium automotive brands, with a 125-year heritage of innovation and is deservedly recognised for first-rate workmanship, legendary durability and unique reliability. .... More
Based on Van Leasing over 48 months (6+47), 10,000 mpa
Call Now: 01491 615 500
Mercedes-Benz VITO LONG DIESEL 111CDI Van
Business Contract Hire: £211.99 pcm
All new Mercedes-Benz Vito panel models are optimised to give outstanding fuel economy (up to 47.1 mpg combined for the 116 BlueTEC) and reduced emissions. BlueTEC engines are further optimised with a .... More
Based on Van Leasing over 48 months (6+47) 10,000 mpa
Call Now: 01491 615 500
Cruise Control
Bluetooth
USB/Connectivity
Latest Deals
Citroen
BERLINGO L1 DIESEL 1.6 BlueHDi 625Kg Enterprise 75ps
Contract Hire:
£142.99
pcm
Finance Lease:
£
pcm
Renault
TRAFIC SWB DIESEL SL29 dCi 120 Business+ Low Roof Van
Contract Hire:
£214.99
pcm
Finance Lease:
£
pcm