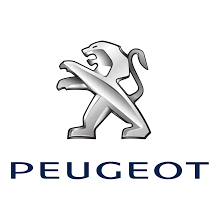 Peugeot Contract Hire Offers from OVL Group Ltd
OVL Group Ltd have secured some of the best contract hire deals for Peugeot.
Peugeot is a major French car brand, part of PSA Peugeot Citroën, the second largest carmaker based in Europe. The family business that precedes the current Peugeot company was founded in 1810, and manufactured coffee mills and bicycles. On 20 November 1858, Emile Peugeot applied for the lion trademark but it wasn't until 1906 that cars began to carry the logo. The company produced its first automobile in 1891. The Peugeot company and family is originally from Sochaux, France. Peugeot retains a large manufacturing plant and Peugeot Museum there. It also sponsors the Sochaux football club, founded in 1928 by a member of the Peugeot family. In 2011, Peugeot's ground-breaking 3008 HYbrid4 was awarded Diesel Car Magazine's 'Best Eco Car of 2011' and the magazine also crowned Peugeot's exciting RCZ – powered by its class leading 2.0l HDi 163bhp engine as its 'Sports Car of the Year'. OVL Group Ltd have secured some of the best car leasing deals for Peugeot.
Don't see what you want?
Call now // 01491 615 500 for our best contract hire deal on any make or model.
Or click here for the Van & Commercials Contract Hire Quick Quote Form.
Peugeot BOXER 335 L2 DIESEL 2.0 BlueHDi H2 Professional Van 130ps
Business Contract Hire: £218.99 pcm
Robust and practical, with a higher specification than ever before, this Peugeot Boxer 335 L3H2 is capable of carrying a payload of 1525kg and 13m³ and is also amongst the lowest vans in the market .... More
Based on Van Leasing over 48 months (6+47) 10,000 mpa
Call Now: 01491 615 500
Peugeot EXPERT STANDARD DIESEL 1000 1.6 BlueHDi 115 Professional Van
Business Contract Hire: £177.99 pcm
Versatile and state of the art, the Expert is just the job. Chosen as the What Van? Small Panel Van of the Year 2010, it has standard twin sliding doors, 2 length and 2 height options and class .... More
Based on Van Leasing over 48 months (6+47), 10,000 mpa
Call Now: 01491 615 500
Peugeot PARTNER L1 DIESEL 850 1.6 BlueHDi 100 Professional Van [non SS]
Business Contract Hire: £148.99 pcm
Business Finance Lease: £0 pcm
The Peugeot Partner means business with its dynamic styling and versatility. With a load volume of up to 3.7m³ it offers unrivalled space and with optional extras including a folding passenger seat .... More
Based on Van Leasing over 48 months (6+47), 10,000 mpa
Call Now: 01491 615 500
Latest Deals
Citroen
BERLINGO L1 DIESEL 1.6 BlueHDi 850Kg Enterprise 100ps
Contract Hire:
£153.99
pcm
Finance Lease:
£
pcm
Renault
TRAFIC SWB DIESEL SL29 dCi 120 Business+ Low Roof Van
Contract Hire:
£218.99
pcm
Finance Lease:
£
pcm